Luu.
| 26-11-2016 16:10:00 | 16:10:00 26/11/2016 | habbo-happy.net

Halloween
is the most terrifying time of the year, and although this date has already passed, this edition of
Best Habbo Rooms
will show some of the most terrifying rooms that users have built for the occasion. Are you ready? Try not to get scared!
Creating a life
from different parts is something we all consider impossible... All but Henry
Frankenstein
, who achieved this miracle but not in the way that he expected...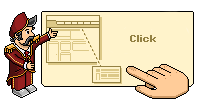 Kinered ES
These two images show what could happen if you have a
TV
at home... What if
Samara Morgan
appears in your room as in the movies
The Ring
and
Poltergeist
?
Kaymib ES / R3start ES
It's disturbing, the fact of can't sleep for fear of
dying at the hands of Freddy Krueger
, don't you think? And... What about seeing
Regan MaCneil
, in
The Exorcist
, down the
stairs
in that creepy way?
JUNIOR-r9 BR / Blingie ES
Although these buildings are frightening at day.. Even more at night! Surely no one would like to wander through the darkness of the night by the side of a
psychiatrist
, an
old house
or the
Dracula's Castle
...
Eufenia DE / Tourin BR / Ta-LigadoO! BR
Now it's your turn... What do you think of the rooms shown? Do you want to propose a room or theme for future editions? You can use the comments to make your opinion known while waiting for the next edition!
Related books | Best Habbo Rooms
---