Luu.
| 08-12-2016 00:36:51 | 00:36:51 8/12/2016 | habbo-happy.net

Although many of you remember the old appearance of the
public rooms of Habbo
, there are surely people who believe that they have always been as they are now... But that's not correct! In this edition of
Best Habbo Rooms
we will remember how some of these rooms were
formerly
, thanks to the constructions that some users have made. Let us begin!
Do you remember those spring afternoons in the upper area of the
Sun Terrace
? And... What about those walks in the
Peaceful Park
? They were rooms with a very pleasant climate, don't you think?
-.-DarkSilk-.- NL
Any hot day of the year, the
Habbo Lido
and its
trampoline
were overflowing. What if it was bad weather? No problem! At the
Cinema
you had fun chatting with friends.
-.-DarkSilk-.- NL
A perfect place to have a drink with friends was the
Ice Café
, but... What if you wanted to dance? In that case you could go to
Club Mamut
, if you belonged to
Habbo Club
, of course.
-.-DarkSilk-.- NL
If you are one of those people who are passionate about reading, surely the
Library
was your favorite room, the one you never left due to the huge amount of books... Who would want to go out?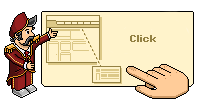 sofie372 COM
Now it's your turn... What do you think of the rooms shown? Do you want to propose a room or theme for future editions? You can use the comments to make your opinion known while waiting for the next edition!
Related books | Best Habbo Rooms
---