lPeeluche
| 19-09-2020 15:36:29 | 15:36:29 19/9/2020 | habbo-happy.net
August and the anniversary of Habbo are coming to an end and, little by little, we enter September: month in which Habbo brings us a new and varied campaign. The chosen theme is called Neo-Habbo and is a mixture between the return to school, the cyberpunk world and the arrival of autumn. Would you like to know all the details? This is your news!
Five will be the bundles which will go on sale this month
Each campaign is accompanied by their respective bundles that include furnis and exclusive objects inside related to the theme in question. This month we will receive a total of five bundles in the catalogue, some of them already existing in our hotel.
NEW: Back to School Bundle!

The full version of this bundle contains three exclusive badges and four exclusive clothing items! (2x Book Bags and 2x Half Tied Hair.)


Clothes




Preview of the bundles


Back to school! Bundle part One / Two / Three
Titan Spacecraft Bundle

Made up of four parts, each with its own badge! Parts 2, 3 and 4 also have different, MULTIPLE bundle exclusives inside...



Command Centre / Engine Room / Space Laboratory / Sleeping Quarters
Undiscovered Planet Bundle

Pick yourself up a bunch of weird alien lifeforms and unclassified, exotic vegetation in this bundle!
NEW Alien Metropolis Bundle

Glowing mushrooms, pulsating neon signs and alien cyborgs... ALL included in this dreamy alternative metropolis!
Autumn Days Bundle

The trees are starting to turn brown, it's getting colder and hot drinks are starting to appeal. Get into an autumnal mindset with this bundle!
There will be four new thematic rare in total for the new campaign
The usual thematic rare that go on sale throughout each campaign for collectors couldn't be missed. This time they have been designed four rare in total and you can know all of them below:
RARE Cyberpunk Robo-Wings!

The perfect mode of transport for a huge, sprawling metropolis. Rare and never to be sold again, get one while you can!
RARE Cybernetic Faceplate!

To put it simply: cyborgs have emotions too. Rare and never to be sold again!
RARE VR Machine!

The VR simulators in Neo-Habbo are almost too realistic... always remember to unplug! This furni is RARE and will never be available from the Catalogue again.
RARE Autumnal Wishing Pond!

Hotel legend has it that if you walk around this pond three times, a wish you make will be granted. Rare and never to be sold again!
A new range of collectible accessories arrives to the catalogue
There are many occasions when Habbo launches a series of objects and collector's clothing so that those who buy all of them, get a final exclusive badge for their merit. On this occasion there are eight garments that can be collected, all related to the futuristic world.
Collectible Neo-Habbo Clothing!

This clothing item comes with an exclusive badge. Pick up all eight of our collectible Neo-Habbo clothing items this month and you'll receive a special Mega Collector badge!
It comes back some old furni categories with autumn changes
This campaign will bring a mix of categories back to the catalog, among which are Back to School and Cyberpunk. However, the highlight is the new autumn design that have received some of the trees and plants already existing inside the hotel. See below their new design!
NEW: Autumnal Trees!

Do you have a desire for something a bit more natural than cyborgs, machines and robots? Great news: we've just released some brand new autumnal takes on existing tree furni!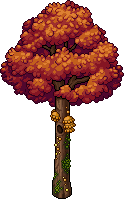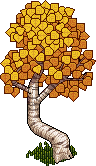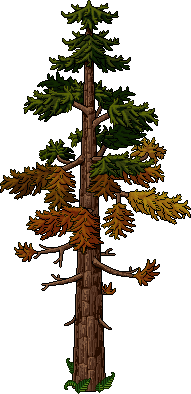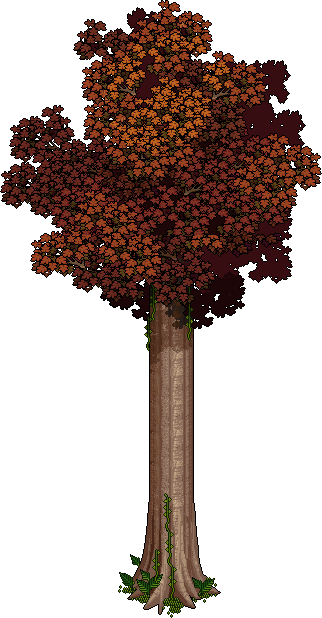 A new and luxurious credit furni will come with this new campaign too
Last but not least, we need to highlight the arrival of a new credit furni that has been designed for the occasion. Its appearance is that of a fancy watch and its value is 250 credits.
RARE Fancy Watch Credit Furni!
Rare and never to be sold again, this watch is not only a good investment but a fantastic room centrepiece for the credit-conscious Habbo.

Do you like all the news prepared for this new campaign? Do you feel like starting to know more details and receive all the surprises? Tell us through the comments and don't leave Habbo-Happy for more information.
---