Habbo-Happy
| 16-12-2016 22:42:40 | 22:42:40 16/12/2016 | habbo-happy.net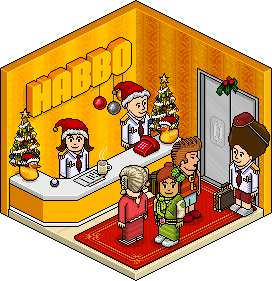 There is an especial month of the year, which is pretty different from others due to the Christmas celebration. Yes, we are talking about December!
For joining to this special time of the year, we just released a new design for the header and also the community section - they will be around the site this month!
In addition, we introduced some technical features like an improved homepage as well as usability changes in some sections. But there is one bigger thing: a brand new badges portal which is the most complete you have ever seen before. It was never so easy to organize your badges, and search the one you are looking for. You can also see specific details like in which hotels is being used, origin, date and much more! There is no doubt that you can become a badge's master with this tool!
We hope you enjoy these updates and have a nice Christmas season!

Related content | Badges portal
---