Tenshi.
| 05-02-2016 00:54:22 | 00:54:22 5/2/2016 | habbo-happy.net
As you know, more than a year ago, a Habbo app for Android and iPhone devices was launched. From that moment, everyone can play Habbo everywhere. Now we have good news about the game:
Version 1.20
of Habbo for smartphones is now
available
, which brings some new features. Here we go!
What's new on 1.20 version?
This time, changes are related to some
new features added and a redesign of the log-in button
.

New help button in the navigator
If you have updated the App, you will have noticed that there is a
new button
shaped interrogation at the right upper corner of the
room navigator window
. By clicking it, a small tutorial will show you what are each
button shown in the navigator
for.
Now you can see the content of love locks
Before the update, you couldn't use the love lock furni in your smartphone. Now, you are able to see the two users who have close the lock but in some hotels
without the desktop client sentence
,
just the name of the characters
.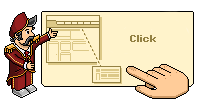 ---