pingvin12345
| 07-07-2015 14:50:21 | 14:50:21 7/7/2015 | habbo-happy.net
With the 15th Anniversary Habbo has also decided to update the
iOS and Android application
with the
1.13 update
that includes a lot of new features that sure you will like to see. You don't know what we're talking about? Then, continue reading! 
What's new?
This time, developments are related to the
initial view of the application
, along with
new features
that were not available before. Below we will explain in detail what they are these changes
The login page design changes
The first page that appears when you start the application has changed in appearance, since they now have a small 
picture of the hotel
and a 
largest Habbo logo
. Furthermore, in the login window you can see the
logo
that promotes the
15th Anniversary of Habbo
like the website one. 
Riding is now possible!
As you know, until now the
option to ride
was not available in the application, but with this new update
is now possible
. You can now use your precious horse! 
Read room invitations
Were you looking forward to read room invitations sent by console? If so, you won't have to wait much longer as with this update now available you will be aware of everything your friends say.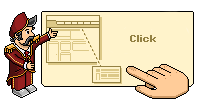 Room invitation
Finally, some general bugs have been
fixed
 such as credits+diamonds bundles where the price was not correctly showing in the past.
So far the new features included in the new update. What do you think? Share your opinion and don't miss anything on
Habbo-Happy
---