angelluis54
| 25-10-2020 16:47:41 | 16:47:41 25/10/2020 | habbo-happy.net
There are a few days left until the current Halloween campaign ends, though Habbo designers keep on working day by day in creating new products for the next campaigns. Would you like to know the latest details they have shared for November campaign? Pay attention!
The topic chosen for this month is related to plushes and its creation, giving users the possibility of designing their own toys. There are also some new clothes such as the unicorn hat shown below:
Habbo Staff: 'In November we give you the oportunity of creating your own and customized plushes! We are also selling many rares and even some mysteries we still keep in secret...'
You need to use crafting so as to create these plushes. Among the different ingredients there are different cottons and some colouring dyes and accesories such as ties or scarves.












All of these need to be combined in the new crafting table, which seems to be a plushy machine with a teddy on the top.

The final result is diverse, since you can get bear, lion or rabbit plushes in many colours and with different accesories depending on the ones you used for crafting.
















































Finally, it is important to talk about the rares designed for this campaign. Among them are a picnic tree, a plushy bag, a new bear custome and a colouring hammock.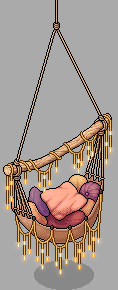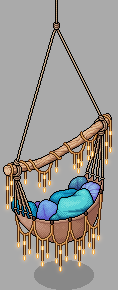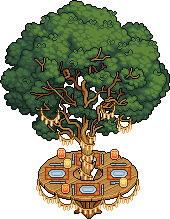 What do you think of these new designs for November campaign? Do you want to create your own plushes? Give us your opinion through the comments and keep on visiting Habbo-Happy for more information!
---