lPeeluche
| 06-12-2020 15:00:00 | 15:00:00 6/12/2020 | habbo-happy.net
Even though we're in the middle of Habboween's campaign, Habbo's designers don't stop designing the products that will appear in the next campaigns. Today they let us see the new furnis and rare that will appear for the Christmas campaign, one of the most important of the year for the hotel. Are you interested in know what they will bring us? We will show you!
According to Habbo staff, they have based the theme of December's campaign on a magical adventure through the enchanted forest, remembering Sulake's Nordic origins.
Habbo Staff: "For our Christmas event in December, we will take you on a magical adventure in the forest. This year we have chosen an enchanted forest style theme (slightly based on the nordic origins of Sulake). In December, we hope that we all feel a real scandinavian winter with a touch of magic in the air."
First of all, we show you the furnis that will be shown for this campaign. Among them we can observe, as usual for this date, stone furnis with snow, some trees, frozen landscapes full of snow and some wood games.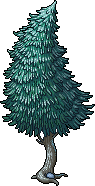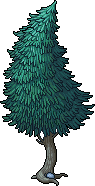 Among the new clothes that will also appear, we find a long hair, a band and a scout pants and a flashlight.




In December the crackeable furnis will be back, in particular these are the ones we will see during this campaign along with their rewards:















Finally, there will be a total of four rare during this campaign, among which we observe a polar garment, dragonfly wings, an ice sculpture and a sword nailed to a stone that can be held in the hand.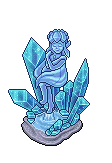 There is also a new LTD for this month! We'll show you which animal stars in it this time:

What do you think of these new designs? Do you think they are suitable for the hotel's Christmas campaign? Leave us a comment with your opinion and see more news at Habbo-Happy.
---